T bore stopcock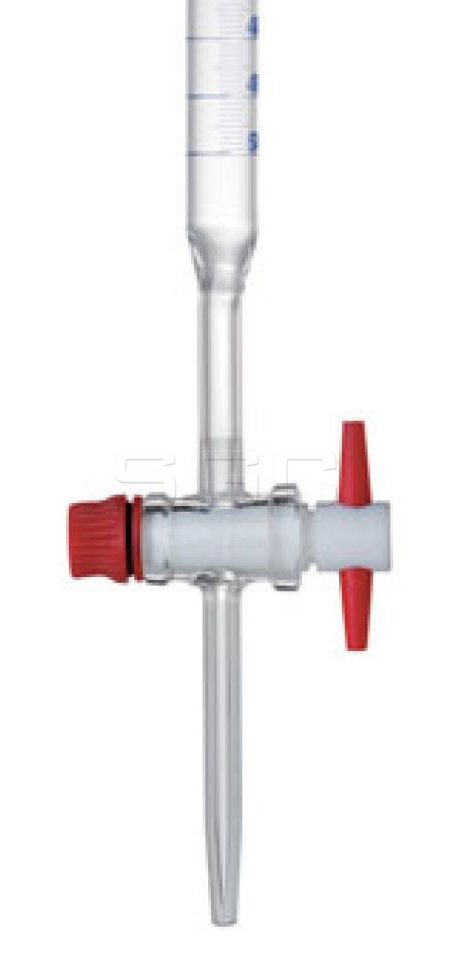 Stopcock
merupakan salah satu peralatan penting dari berbagai peralatan laboratorium.
Stopcock adalah katup yang digunakan untuk membatasi atau mengisolasi aliran cairan atau gas melalui pipa.
Stopcock berbentuk sebuah penyumbat dengan pegangan. Ini adalah contoh dari
T bore stopcock
.
English :
A stopcock is an important part of many pieces of lab glassware. A stopcock is a plug with a handle that fits into a corresponding female joint. This is an example of a T bore stopcock.